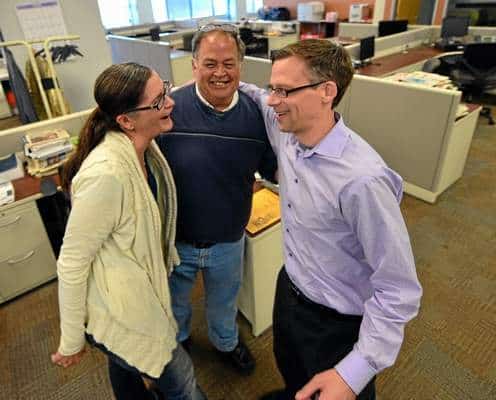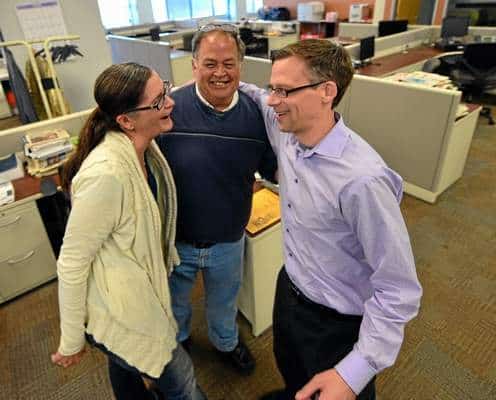 The Daily Breeze on Monday won the Pulitzer Prize for local reporting for an investigative project into the Centinela Valley Union High School District, which exposed former Superintendent Jose Fernandez's excessive salary and unusual perks as well as other serious issues within the district and its leadership.
Journalism's highest prize was given to Rob Kuznia, Rebecca Kimitch and city editor Frank Suraci (pictured left) of the Torrance-based Daily Breeze for their inquiry into widespread corruption in a small, cash-strapped school district. The Pulitzer announcement also credited impressive use of the paper's website.
Congratulations to the Daily Breeze for their excellence in local reporting.