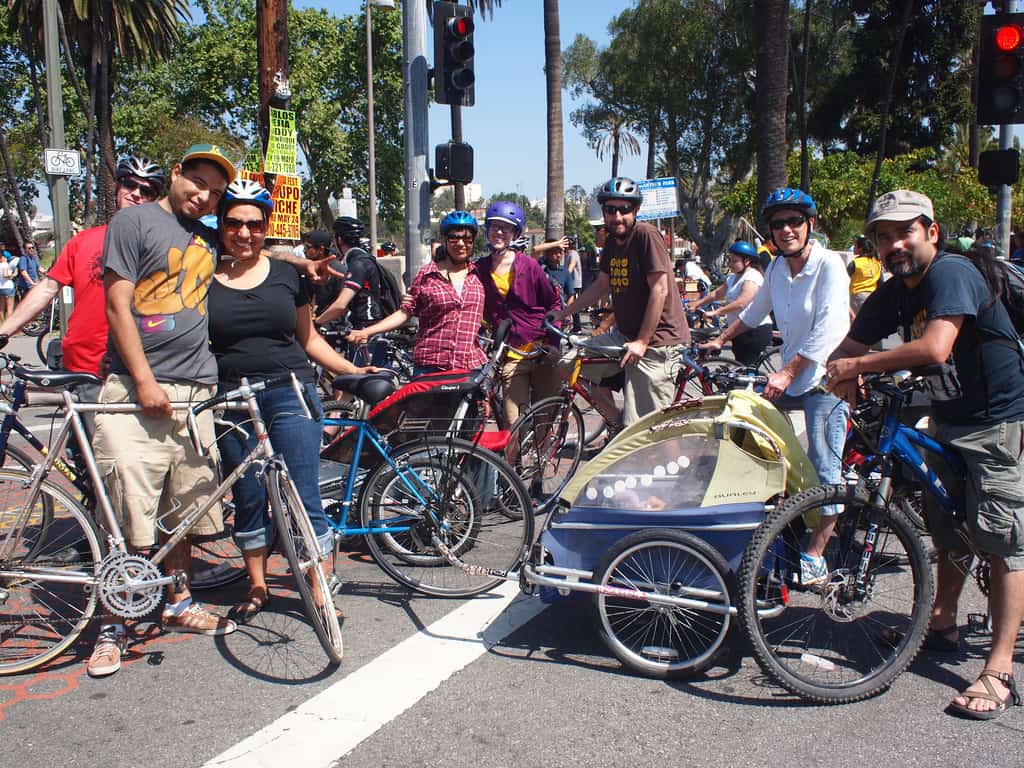 The next CicLAvia, which opens roads to bicyclists, pedestrians and other non-car traffic, will be held in Culver City and Venice this summer, it was announced today.
The six-mile route will encourage people to bike or walk between Culver City and the beaches of Venice, by way of Palms, Mar Vista and other beach-side neighborhoods.
The festival is scheduled for Aug. 9, from 9 a.m. to 4 p.m.
'`I'm excited that participants will be able to explore widely diverse neighborhoods, discover new businesses and even enjoy a dip in the Pacific," CicLAvia Executive Director Aaron Paley said.
"Culver City looks forward to welcoming cyclists from all over the region to our community!" said Culver City Mayor Michael O'Leary. "We're excited to once again partner with CicLAvia and the city of Los Angeles to host this August's Open Streets event."
Culver City, which participated on a smaller scale in a 2013 CicLAvia event, received a grant from the Los Angeles County Metropolitan Transportation Agency to expand the festival to more areas within the city.
Hundreds of people took part in a CicLAvia festival last Sunday May 31, 2015 along Colorado Boulevard in Pasadena.
Read more: http://www.kfiam640.com/articles/local-news-465708/ciclavia-hits-culver-city-and-venice-13639263#ixzz3bvepytPC