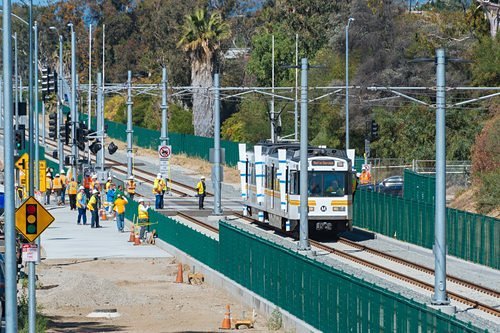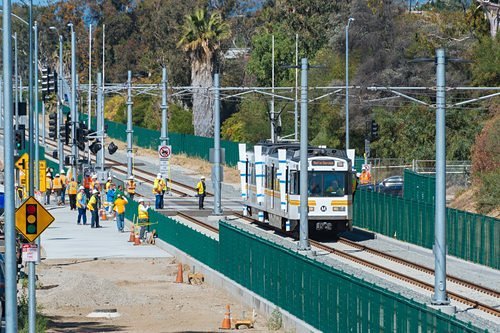 A single light rail car rode the tracks west from the Culver City station, over the bridge spanning Venice Boulevard, and down to Bagley Avenue, just before the future station at Palms and Exposition. Tracks from Phase I and Phase II were tied up in Culver City late last year, but this marks the first time a train (running on its own power, no less) has actually made it past the current Expo Line terminus.
Clearance testing, which is done to ensure the train can keep clear of everything along the tracks ("platforms, signals, and other items," according to Metro's The Source), isn't the most exciting work, but it's important. Not only is it a necessary safety precaution, it's a sign that light is visible at the end of the construction tunnel. Expo has been a long time coming and, as the first rail line to reach the Westside, it's arguably one of the most important.
Clearance testing will continue throughout April. Construction on Expo should wrap up by the end of this year, at which point Metro will begin getting things in order for an opening sometime in 2016.
– Ian Grant, Curbed