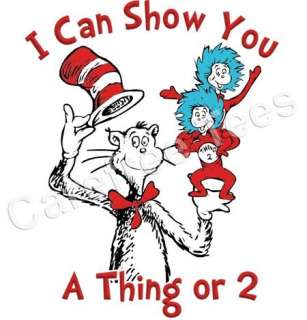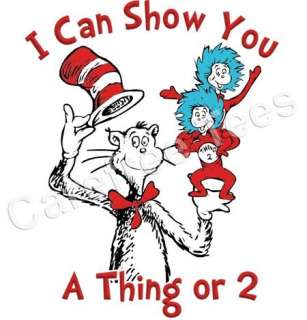 I've spent the week basking in the glow of three amazing performances of the Broadway show Seussical, produced, directed, choreographed, acted, sung, danced, set designed, costumed and coiffured 100% by 6th to 8th grade students. People have recognized me for the accomplishment, and I have humbly accepted some credit. But I need my audience to understand that I had nothing whatsoever to do with any of the creative decisions that resulted in the performances being as astoundingly good as they were.
If you did not make it to our shows at Robert Frost Auditorium this past weekend, you can catch a glimpse of what I am talking about if you go to the Culver City Middle School web site and press "play" on the "featured video" of the week. Switch screens and do it NOW; our featured videos change from week to week, and this may be your last chance.
I found that people didn't realize – I don't think it even occurred to me right away – that when there a show is in town with a particular cast, especially this group of students – who will never be 6th to 8th graders of the ages 11 to 14 again – you had better go see it while it lasts. A live show is fleeting. It is always a little different, and it is interactive. A show requires you to sit on the edge of your seat and notice things. In all cases, "The Arts" is not a spectator activity, it demands full attention.
What I can take credit for is this: I have demanded and sometimes even had to fight for the right of our talented students to have the opportunity to work collaboratively, and unencumbered by adult input, to create performances that people would actually pay money to come and see.
Middle school productions can sometimes tend to be as juvenile as the ages of the students who perform them. Seriously, unless you have a child in the production, you might not consider going. Before I created Culver City Middle School's enrichment program, I'd have sooner sent in a check in support of the program than to have spent my precious time at such a show. In fact, back in 2012, when the three performances of Catching Butterflies were held over Memorial Day weekend, I was out of town. But a combination of guilt and curiosity overtook me, and I drove back into town for one of the shows, which were being held in CCHS' "Black Box" theatre.
I was amazed at the quality of the performances, the strength of the plot that the students had written, the costumes, the entrepreneurship of the production, which ended up yielding $1000 of profit, which the students decided to donate to Autism. They never expected that they'd be able to repeat the process. The school year was almost ending, the 8th graders almost graduating, and nobody wanted to discuss what next school year would look like. The case was closed.
That is, until the next school year began, and students signed up again to put on a performance. This time, they planned to conquer Broadway. The students approached me after the school year started, asking for $1000 as a deposit to lease rights to Once on This Island. The PTSA ponied up the funds, and the remaining $700 was paid by the students' own fund-raising efforts. The show was to take place in CCUSD's Robert Frost Auditorium, our 800-seat "theatre" located on the Culver City High School campus. The students created sets out of wood and paint. The characters were wardrobed. It was a beautiful show visually, an interesting love story, and an excellent couple of performances. This show also made about $1000 after expenses were paid. This time the money was deposited in an account we established within the school booster club, and saved for the following year. The show's producer, an 8th grader, graduated and left a 6th grader and two 7th graders in charge of the following year's production. They decided on Seussical.
By now, the enrichment program that I'd created, named "AEIOU," which umbrella'd the performances group, along with myriad other enrichment activities was mandated to go school wide. It now included not only enrichment programs, but intervention and advisory programs as well. The "performances" choice was most popular among the students, with over 180 students signing up. Although some programs, like Student Court, were scheduled for only two days a week, this program was set to be a four-day-a-week affair, and every minute and more was utilized for auditions, reorganization of the gathered students into a cast, a crew, a sales and marketing force, and a dance troupe. Some students chose other options, while some students were drafted and joined later. In all, about 200 students out of a total student body of 1500, were directly or indirectly involved in the production.
I wasn't even sure about how high the quality of the production would be, but I believed in it, and I believed in the abilities of the students. When you are putting together a show, all you see are bits and pieces, until the dress rehearsals shortly before the show. I begged and cajoled all of my Facebook friends, and my colleagues throughout the district to come and see the show. I rode my bicycle up and down the streets of Culver City, dropping off flyers, from our new 7-11 to the YMCA. At the very least, I wanted everyone to see this talent, unleashed.
I am on a steep learning curve regarding theatrical productions! Prior to the show, it is a sea of licenses, permissions, promoting and practices. At the show, it is a mad dash of ticket and concession sales, set up and clean up. It is an intense, almost addictive, experience of depth and joy.
Nobody who came to the show was disappointed. Disappointed were those who could not make it to see us. If perfection exists, all three performances, in fact four, including the dress rehearsal on Friday, were as flawless as imaginable. There were creative, colorful sets, costumes, and make up. There were deep, resonating voices, and expressive and impressive choreography. You connected with the characters the students portrayed on stage, from the improvising Cat in the Hat, to the jazz-belting Kangaroo, to the "neighbors" Horton and Gertrude, so lovingly and authentically portrayed. Carefree and careless Mayzie, and a host of kitty-cats, and other Seussish animals, The Grinch, and a gender-bended portrayal of Jojo, son of the Mayor of Whoville.
The students had managed their own schedules, practicing at local homes and at Frost auditorium. I ended up devoting my entire weekend to the show. I had originally intended to attend my regular Saturday night dance session, but couldn't tear myself away from the intoxicating allure of the energy before, during and after each show.
People who did not get to see the show began to ask, "how can I see it?" This got me to thinking about the value of live performances. You don't realize at the outset how fleeting such performances actually are, and how you have to act fast, and decisively, to catch them. You end up hearing the show tunes reeling over and over in your head; you develop a relationship of sorts with the characters, and the actual people on stage. This is what draws us to celebrities. Students who had seen the show could name articulately their fellow student's roles, and why they enjoyed them. In class the week after, they could discuss beloved scenes like the "fishes" and the "glow stick dance." One student said that the quality of the show was so high that she would have paid more than $10 for a ticket.
Conversely, as our sales force went around campus selling tickets to Seussical last week, they were surprised to hear feedback from some students that "$10 is expensive." It caused me to, as we say in Seussical parlance, have a "THINK." I began to ponder what $10 buys us these days. The same students who I see wearing brand new athletic shoes, or carrying vente sized iced mochas from Starbucks, so large they can't be finished before homeroom, might say "$10 is expensive." The choice to spend time, money and effort on "The Arts" is a matter of values, culture and priority.