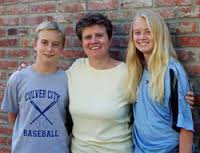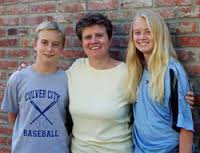 Please come and meet the current School Board President and 2013 candidate for reelection. Kathy (shown here with her twins, Matt and Meghan) looks forward to seeing you this Sunday the 22nd, and having your support on Nov. 5th. Come and learn about what's going on the District, and what Kathy hopes to accomplish in her next four years.
Light refreshments and drinks will be served.
School Board Candidate Kathy Paspalis Meet & Greet at the home of Laura Chardiet.
When: Sunday Sept, 22 3:30pm – 5:30pm
Where: 4128 Mildred Ave., Los Angeles 90066.