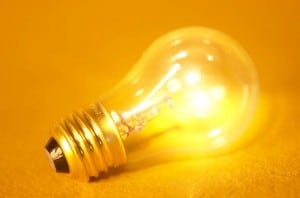 The comment period on the Discussion Draft regulations for Culver City is drawing to a close. Submissions are due June 21st. Get involved to describe the kind of regulations you'd like to see for our city.
Written comments on the Discussion Draft Regulations should be submitted to Sherry Jordan, Project Manager, by any of the following means ON OR BEFORE June 21, 2013:
1. By LETTER addressed to: City of Culver City, 9770 Culver Blvd., Culver City, CA 90232, Attention: Sherry Jordan, Planning Division;
2. By FAX to Sherry Jordan, Planning Division, at 310-253-5721; or
3. By E-MAIL to [email protected]
If you have any questions visit the City's website for the Inglewood Oil Field at www.culvercity.org/inglewoodoilfield
You don't have to read the Discussion Draft to comment. Basically just say whatever you want the regulations to do. Examples include:
a.) I don't want drilling to happen in my backyard or my neighbors.. and no drilling or extraction under my house.
b.) Before any additional drilling takes place there must be continuous baseline testing of all our groundwater, air, ground movement, elevation, storm run-off, and soil throughout the City, not just at the surface well location. ..and this testing must continue while drilling and after with real-time results publicly available and easily accessible by anyone.
c.) Property holders who lease their subsurface mineral rights for extraction should also be held liable in addition to the oil operator for damages and undergo an assessment tax or fee to offset mitigation and oil field oversight.
In addition the Baldwin Hills CSD is undergoing its periodic 5 year review. Feedback to how that should be improved should be sent to Rena Kambara ([email protected]) at the Department of Regional Planning. Or you can browse their site planning.lacounty.gov/baldwinhills or fill out an online feedback form. DUE BY June 30th.
Stephen Murray