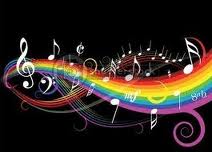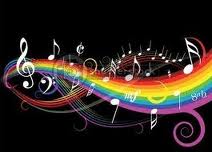 The incomparable Symphonic Jazz Orchestra will hold its annual concert on November 9. Symphonic Jazz Orchestra and Mitch Glickman are very special to CCUSD as Culver City's elementary students all get a chance to hear the orchestra and work with its members thanks to CCEF, The Fineshriber Family Foundation, California Arts Council, LA Arts Commission, PTA's and The ASCAP Foundation Irving Caesar Fund.
The concert will feature Dave Grusin & Friends and the world premiere commission by Lee Ritenour and will begin at 8 p.m. on Friday, November 9 at El Camino College Center for the Arts (1/4 mile east of the 405 freeway on Redondo Beach Boulevard).
The 67-member Symphonic Jazz Orchestra, conducted by Co-Music Director Mitch Glickman, will be joined by Academy and Grammy Award winning composer, arranger and pianist, Dave Grusin, and a few of his friends for a special 10th Anniversary celebration. Grusin is best known for his film scores to the Fabulous Baker Boys, Havana, On Golden Pond, Milagro Beanfield War, and Heaven Can Wait.
The first half of the concert features pianist Dave Grusin with an all-star rhythm section. For the second half, Grusin will join conductor Mitch Glickman and the Symphonic Jazz Orchestra for selections from throughout his illustrious career. The concert closes with the world premiere of "Symphonic Captain's Journey" by Grammy Award winning guitarist and composer Lee Ritenour.
Reserved Seating is $39 and can be purchased now through the El Camino College Center for the Arts box office. Click www.centerforthearts.org or call (310) 329-5345. (Parking $2 – Ticket fee $3 online or $2 phone orders)
Discounted $80 VIP tickets are only available through the SJO (VIP tickets are regularly $100). VIP Tickets include preferred seating, parking, post-concert VIP reception with the artists and a CD (one per couple). Please visit www.SJOmusic.org or call (310) 876-8130 to purchase these specially-priced VIP tickets.