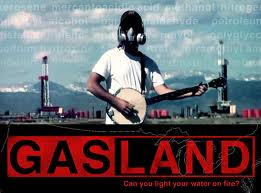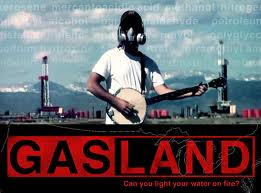 The controversial practice of fracking will be explored during a free screening of the film "Gasland," followed by a panel discussion Saturday, September 15, at 1 p.m. at West Los Angeles College.A coalition of three anti-fracking organizations—Frack-Free Culver City, Citizens Coalition for a Safe Community and Food & Water Watch will host this event.
The highly controversial process of hydraulic fracturing, commonly known as fracking, is slated for the Baldwin Hills Oil Field, situated in Culver City and the Greater Baldwin Hills area.
"We realize many Culver City residents are concerned about the safety of their families and the greater community," Paul Ferrazzi, co-founder of Citizens Coalition for a Safe Community, said. "But people are busy, and fracking is a complex business. There's so much to learn. The film and panel discussion are a great opportunity."
Fracking issues have twice attracted large crowds to the Culver City City Council Chambers, where audience members learned the reasons that many residents are opposed to it and greatly concerned about the prospect of fracking occurring nearby in the oil field.
Local anti-fracking activists have planned the screening and panel presentation as an educational opportunity for both the general public and Culver City councilpersons, who in the next few months are expected to decide whether to ban fracking under Culver City.
The documentary film "Gasland," created by Josh Fox, explores the earthquakes, accidents, toxic water pollution and other extreme events tied to fracking that have already taken place in New York, Wyoming, Texas, Ohio Michigan and other states.
The panelists include local community activists Paul Ferrazzi and Gary Gless, geologist Dr. Tom Williams, community organizer Brenna Norton and public policy analyst Lance Simmens.
Paul Ferrazzi and Gary Gless, co-founders of Citizen's Coalition for a Safe Community, have studied oil extraction practices and their results, particularly in regard to the Inglewood Oil Field, since 2008.
Dr. Tom Williams, a geologist with a 40-year career working in environmental engineering with oil and gas development, has conducted geological and petroleum studies and project development worldwide.
Brenna Norton is the Southern California organizer for Food & Water Watch. Based in Los Angeles, she works with local communities and statewide organizations to ban the practice of hydraulic fracturing in California.
Lance Simmens, panelist and moderator, has served in senior levels of public policy making for the past 36 years. As a special assistant to Pennsylvania Governor Edward G. Rendell he headed the Governor's Task Forces on Wind and Solar Energy Development. He also
immersed himself in the community issues surrounding the development of natural gas in the Marcellus Shale and became an opponent of unfettered oil and natural gas exploration throughout the state.
The screening and panel presentations are part of a larger event taking place from 11 a.m. until 9 p.m. on the West LA College campus. EarthFest LA, produced by California Greenworks, Inc., will include an environmental expo, an electronic devices drop-off, children's activities, a noontime opening ceremony, informative presentations and a concert. Most activities are free; the concert is not. To purchase tickets and for more information about EarthFest LA, go to www.earthfestla.org.
Free parking is available in Lot 5 and the S. Parking Structure.