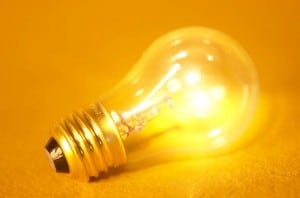 Dear Editor,
Wow! The right has really done a number on us! Here we are in Culver City, which prides itself on being liberal, and all it takes is a threat of a grievance by the CCUSD classified employee union (ACE) for union-bashing to rear its ugly head, all while people say "I'm not anti-union."
Can we all please take a very large chill pill?
I am a former El Marino parent who happily paid her ALL dues so that there would be a Spanish-speaking adjunct in my children's classrooms. I am a teacher for LAUSD who has been very grateful over the years to have a teacher's assistant in her class. In fact, I don't think I would have survived my first year teaching without my TA, who I believe is now a teacher herself. I believe in the adjunct program and I would like to see it continue.
However, I believe that there is much, much more to this district than El Marino, and I believe that those of us who value our community's schools need to consider what Debbie Hamme, ACE president, has said. Maybe she is right. Maybe there is an equity issue when one or two schools can afford to fund-raise for adjuncts so that the children in those schools have more adults in their classrooms while the children in other schools don't get the additional adult support because their parents simply cannot afford $40-50. Maybe that's a way that the rich get richer and the poor get poorer. Maybe, just maybe, we don't really want to live in a community where that is OK.
Yes, I know that there are some paraprofessionals paid through Title I and Bilingual funding, but I don't think that they provide the quantity of support that the adjuncts at EMLS provide.
The last I checked, an actual grievance had not actually been filed. It would be great if we all knew the process if a grievance is filed. From what little I have been able to find out the grievance would be filed with the Public Employee Relations Board (PERB). PERB would then determine whether the grievance is valid or not. If PERB decides that ACE is right, our school board would need to respond to the PERB decision by making changes recommended by PERB. If PERB decides that the district is OK having adjuncts paid by parent organizations in classrooms, then nothing has to change. That's why we have an organization like PERB to make these decisions. As a member of UTLA, I know that sometimes PERB agrees with the district, sometimes it agrees with the unions. As parents, we have to trust the process. If I am wrong about the process, I would love to have someone correct me.
Yes, parents have rights. We clearly have the right to volunteer in our children's classroom. That does not seem to be an issue, even though a lot of dust was kicked up about it. Whether we actually have the right to raise money to pay someone to "volunteer" in the classroom may not be so clear-cut. That's what PERB will have to figure out.
In the meantime, until an actual grievance has been filed, and until PERB has made a decision, maybe we can all take a deep breath and let the school board work on issues that are actual, current problems like figuring out the budget for next school year.
Chris  Ferreira