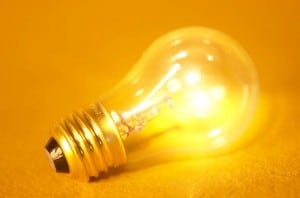 I was the first woman in my family to go to college. And it would not be a gross exaggeration to say that if it hadn't been for Nancy Goldberg, I probably would not have been accepted. Neither of my parents understood how to circumnavigate the application process, let alone tackle the dreaded personal statement. Who else, but my beloved English teacher, could help me concisely and artfully explain why I wanted to continue my education? She took a stab at my first draft. A stab, literally. Red pen corrections. All over.
Fast forward five years and on the floor surrounded by eight applications for graduate school, I went back to Mrs. Goldberg to review my statement of purpose. Again. Red pen corrections. All over.
Through both of those editorial processes, she was able to do something that my parents couldn't – she helped position me in the best light possible for my applications to be accepted. And shined a searchlight on some much-needed self-awareness for this typically confused young person…
To imply that Mrs. Goldberg does not understand the school system because she has no children currently in the system is to undermine her invaluable role for over 40 years as a mentor, guide, and quasi-adoptive parent and grandparent to her students. I'm incredibly sad that she won't be a teacher at CCHS by the time my still-imaginary children make their way to Elenda Avenue, but I would be heartened that she improved the path by being on the Culver City School Board.
Michelle Bernardin
Culver City High School '92
Culver City Cultural Affairs Commission '10-present