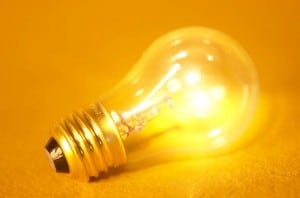 Dear Editor,
Many of my neighbors and I attended what was described on the sign-in sheets as the "Safe Routes to School Community Meeting" this Saturday morning (8/20/11) in the City Council Chambers at Culver City Hall. For about 45 minutes some 50 participants shared their concerns with the traffic safety and parking issues in the CCUSD Quad-Campus (Culver City High School, Culver City Middle School, Farragut Elementary School and the Office of Child Development's Center for Early Education – some 4,000 students) and near by La Ballona Elementary School. Volunteer Facilitator Gayle Haberman, who is involved with the Linwood E. Howe Safe Routes to School project, then introduced Culver City Traffic Manager Gabriel Garcia, who outlined the problems identified in a May 2011 workshop and their proposed street-scape, solutions that were abandoned after a vocal minority raised objections and concerns following 3 community meetings on June 25th to inform stake-holders of possible solutions to these long standing problems.
For me it was a nightmare "ground hog day" experience of going over and over the same steps and getting no way. Once again, the vocal minority spoke up, saying that there was no empirical evidence – that the discussion was being hijacked to talk about capital improvements without evidence there was a need. Here is MY evidence: youtube/gyS9kT-BFds — as I told the Culver City Council in July, two school children have been involved in pedestrian vs. vehicle accidents on my street — a third accident occurred near Robert Frost Auditorium on Elenda. I've had a vehicle sideswiped by a hit-and run driver in front of my home, and woken up to the collateral damage of a car flipping over near the Center for Early Education. There IS a traffic safety issue in Culver City, and the proposed infra-structure changes from the June 25th community meetings are a dead issue. From what I heard today, Culver City is looking for a public mandate to either find a fix for the problem or decide there is no problem at all.
I was encouraged by the presence of School Board Member Kathy Paspalis, School Board Candidate Laura Chardiet and Culver City Council Member Andrew Weissman.
I fear, like so many others, it is going to take the inevitable death of a school child to finally get the traffic safety issues addressed and resolved. For now, where do we stand? waiting for more meetings to be scheduled for more community outreach.
John L. Heyl