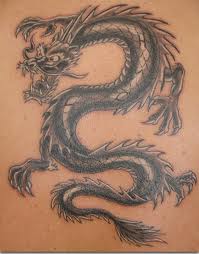 If you enjoy crime novels, mysteries or thrillers, you have to read the Girl with the Dragon Tattoo. It's a delight. Swedish journalist Stieg Larsson, who tragically died in 2004, doesn't just create a rich, genuine atmosphere and an intelligent, twisting plot. He also breathes life into marvelous, fully-fleshed characters. The main characters make an unlikely pair; Mikael Blomkvist, an investigative journalist facing prison for libel, a dedicated professional connected to every level of Swedish culture, and Elspeth Sander, a near autistic Goth waif living on the edge of society. She's the gem at the heart of the book.
Elspeth Sander completely unlike any heroine you've ever run across. She's a feral cat that sleeps on your windowsill when it's warm, but savages you when you try to pet her. She's a 90 pound ball of malevolence, brimming with unexpected capabilities. At times, I wanted to hug her, put a blanket around her and give her a cup of tea, but I knew if I did she'd probably kick me in the privates and go off on her motorbike to find a death metal band to hang out with. She's as predictable as a tornado and as sweet as a switchblade.
I won't give away the plot, but descending into the underbelly of Swedish society with Mikael and Elspeth is unnerving. It's like finding a gang of Hell's Angels riding their motorbikes through the kitchen section of IKEA. You'll be drawn in, step by step. Be patient. Trust your friend Stieg. He knows exactly where you're going and when you get there, you'll be glad you went along. Throughout the book, just when you're comfortable with the level of action and tension, Stieg tosses in a grenade plot twist and ratchets the pace up to a whole new level. Every time you think you know that the book is about, whether it's a financial scam, a locked room mystery or a crime thriller, you're in for a surprise. By the end, you'll be ripping through the pages and demanding the sequels.
This is popular fiction, not Shakespeare. I suspect it reads better in Swedish. A native might also get more out of the references to Swedish culture, such as children's books, popular magazines or Stockholm television stations, than I did. I didn't find that alienating, though. It added an authentic depth to the story. The social conscience side might not fit with your politics and I'm not sure any proper feminists would buy into the somewhat tacked on chapter headings. At times, they read like what a guy thought he should say about feminism. I lost track of the sprawling family at the heart of the mystery and found the genealogy unnecessary, but that I didn't mind because the plot moved on without being hampered by the detail.
That said, the Girl with the Dragon Tattoo is still a great read. The most satisfying thing about it is that the next two books in the series are even better.
You may have bought fireworks in Culver City from John Fowler thirty years ago. Since then, he's wandered his way across four continents, ending up in Ballyclare, Northern Ireland where he lives with his wonderful wife Nicky, two children and a cat who snores more than he does. Crossroads is totally tickled to have him review books without even having to twist his arm.