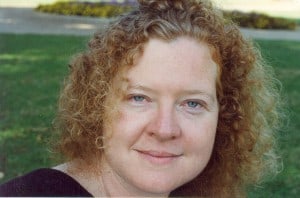 To all our readers; Wow. Hey. Thank you very much.
I've worked on many websites, and I've never seen one grow as fast as this. In a small town already covered with free newspapers (The Observer, The Culver City News, The Wave), one long standing news site (The Front Page Online), and an ever-popping crop of small blogs (Culver City Living, You Know You're From Culver City) the response to the first six months of Culver City Crossroads has been awesome.
With a trend moving through the country away from papers and towards local news sites, it seems we are keeping true to our code; whatever it is, Culver City can do it so well, that we are the role model of note.
While the old media is in a moment of transition, getting local news online is more popular every day. In another short while, we might be selling subscriptions for an RSS feed or charging for an app for your phone. Today, we are a growing part of the local economy, selling ad space, and keeping local business local.
The people who read Culver City Crossroads every day are the people who keep Culver City going; the PTA moms, the Chamber of Commerce, the classified employees union, the school board, the Friends of the Library, Transition Culver City, the YMCA, and the Neighborhood Watch.
In the past six months we have offered local news and community events; we have regular columns on cooking, dining out, and living in the present; we'll point you to the local fundraisers and keep you informed during the elections. We have some thought provoking columnists, and we get a lot of comments in response to what we publish. We have text, we have pictures, we have audio and video. We have a You Tube channel. We have everything archived on the site. Our local ads are click–through, and you can go right from Culver City Crossroads to any of these businesses and buy a product, or book a service. At the end of this week, we will be stepping up our gateway function, so that in addition to being able to go to Culver City Crossroads and click through to the city website or the school district or you will be able to access any other the other local news sites. Just visit us first, and you can go from here.
Please take a moment to fill in the survey on the lower right side of the page asking about what you like. Send us your announcements. We want to promote your organization, we want to help you build your business, we want your thoughts to be posted as a part of our dialogue. Please take a moment to connect, and be an active part of this thriving community.
What we publish here is read by hundreds of Culver City residents every day, and thousands every week. We need your support to keep our online community growing. Write to us ! Send comments, send love letters, send your difference of opinion. Send pictures, or video. There isn't any kind of media we can't do here, and we promise to keep it green, keep it fresh, and keep it local.
The slogan "More Than a Newspaper" is more than a slogan. This is a forum for everyone in Culver City. I am honored to work for this community, and I will continue to do so as long as the community continues to honor me with its support.
Wow. Hey. Thanks.