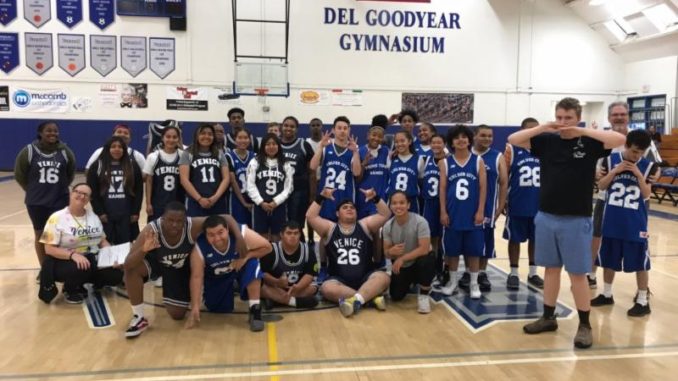 Congratulations to the CCHS Team Prime Time basketball team on a great performance against Venice High School in the season opener. The team executed well and expects to have another successful season. A
special thanks to the CCHS peer coaches who did a sensational job encouraging players and exemplifying the Six Pillars of Character in action.
The team is grateful to have Dr. Chapman as this year's basketball coach. His decades of of experience as a basketball player and coach, coupled with his leadership in education are valuable assets to the program.
CCHS is in its fifth year as participants in the Team Prime Time program, which creates full-inclusion teams by pairing underprivileged youth and children with special needs with peer coaches from the same high school, giving children with developmental challenges the only real opportunity to participate in a mainstream high school sports experience.
CulverPride