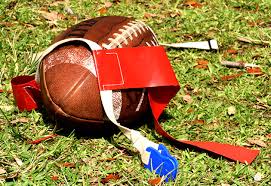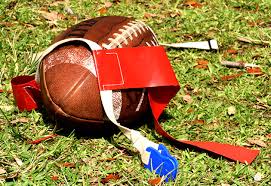 With dozens of students wanting to play Flag Football, the Culver City Middle School decided to field its first ever 6th Grade Flag Football team. This season, more than 30 incoming 6th graders signed up to play seven on seven flag football. An additional 30+ tried out for the 7th/8th grade team.
The 6th grade team is led by Coach Maurice Shaw. Coach Shaw set a high school record for El Camino High School rushing for 1,849 yards and 15 touchdowns in his senior season, including three games of more than 250 yards rushing and a season high 281 yards rushing in one game. Coach Shaw was not only MVP of the league and rated on of the top 15 players in the Western Region. He went on to star at tail back for the Washington Huskies.
While battling a back injury, Coach Shaw starred at the University of Washington, averaging over 6 yards per carry as a freshman, rushing for a team high 555 yards and six touchdowns a sophomore, and won the coveted Washington University Flaherty Most Inspirational Award, voted on by his teammates during Coach Shaw's junior season.
The 6th Graders faced their first challenge last Friday, squaring off with Westside Innovative School House (WISH) team #1 in the season opener. The game started off well for Culver City, as Linebacker Emmanuel Shaw intercepted a WISH pass on the first play of the game and took it in 35 yards for a touchdown and a Culver City 6-0 lead. WISH scored on the next series to take a 7-6 lead, but it was all Culver City thereafter, as the Panthers defeated WISH 25-7. The Panthers were lead by Shaw, tailback Royce Williams (two touchdowns and over 100 yards rushing), and quarterbacks Elijah Adams and William Schultz. Defensively, cornerback David Lee led the Panthers. Defensive ends Alba Navas, Thomas Chee and Getu Whitney provided an exceptional pass rush.
Culver City takes on the #2 WISH team on Thursday at 4:00 pm. The 33 members of the Culver City Panthers 6th Grade Football team include Abel Abebe, Elijah Adams, Cesar Andrade, Thomas Chee, Emmitt Cunningham-Young, Devansh Sharma, Miro Garrett, Christian Gomez, Braylen Harrell, Jamani Herron, James Hovey, John Kim, David Lee, Rachel Martin, Leo Matsuoka, Mia McKinley, Taylor Morgan, Nate Nakamoto, Alba Navas, Eddie Placido, Ocean Pogorel, Justin Pongos, Nichales Pontes, Jack Ralls, William Schultz, Emmanuel Shaw, Michael Shellin, Robert Tovar-Mercado, Preston Webb, Getu Whitney, Royce Williams, Maya Zee, and Brandon Zeidman.