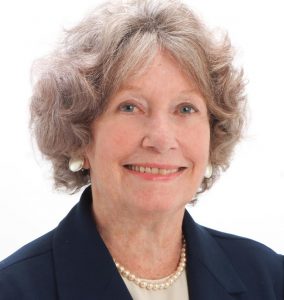 Latest of so many fun events to help celebrate Culver City's 100th Birthday is the Culver City Centennial Baking Contest, chaired by Rafia Dadabhoy Cooper. It's not until Saturday, September 16 from 11:00 a.m. – 3:00 p.m. at the Teen Center at Vet's Park, but it's never too early to start digging through your favorite recipes – and tasting them to see if they're as good as you remember. The categories are cookies, cupcakes and pies, so fire up that oven!
You're invited to Walk With a Doc this Saturday, August 19, 2017 at Veteran's Memorial Park, 4117 Overland Ave. (park free and meet near the picnic area/tennis courts). At 8:45 a.m. Dr. Jeffrey Penso will speak on "The Dangers of the Eclipse," then Culver-Palms Family YMCA Fitness Counselor Brandon Webb will conduct a group warm-up at 8:50 a.m., and by 9:00 a.m. it's time to walk! It's a go-at-your-own-pace neighborhood jaunt of about two miles, usually taking (us, at least) close to an hour.
Hot off the press is West LA College's Westsidextension Fall 2017 brochure, and they certainly have a lot of offer! Promising "A new leaf, a new you" this Fall, some of the courses you can take will enable you to study a new language, start a new career, learn to swim, kayak or dance, become a YouTube or reality star, do improv for anxiety, create a nonprofit, earn money from home, fly drones for fun and profit, and plan your retirement (and there are even more!). In addition, your kids can do something new too, with water fun and swimming, ice skating and hockey, soccer, gymnastics, test-taking, plus, plus. (There are more than 500 classes in the brochure and these are just a few. Visit www.westside.wlac.edu to find out more.)
Shades of Grandma Minnie Truschel's days on Baldwin Avenue! The City of Culver City has developed a Baldwin Avenue rain garden, located on the east side of Baldwin Avenue, just north of Farragut Drive. This rain garden will intercept initial storm water and urban runoff from Baldwin Avenue between Braddock Drive and Farragut Drive. The rain garden will filter the runoff as the water percolates through the soil, and can reduce or eliminate pollutants like metals, bacteria, and toxins from entering Ballona Creek as well as contribute to the improvement of water quality. My grandparents would be amazed! For more information about rain gardens and storm water projects, you can call the Public Works Environmental Programs and Operations Division at (310) 253-6415.
Come one, come all: The famous Culver City Rock & Mineral Club's Annual Picnic and Silent auction is coming up this Saturday, August 19 from 10:00 a.m. – 4:00 p.m. at Lindberg Park, 5041 Rhoda Way. The Club will provide charcoal, hot dogs, hamburgers, buns, condiments, water, and utensils. Attendees are asked to bring a salad, side dish, fruit/veggies or a dessert to share. Also, bring whatever non-alcoholic drink you would like to enjoy. Now for the fun and exciting part — everyone brings something to contribute to the Silent Auction. It can be rough, slabs, cut and polished rocks, jewelry, books, magazines, tools, supplies or whatever you feel would be an item of interest to the other Club members. This will be a great time to relax, eat yummy food, enjoy robust conversations and have an exciting time trying to outbid for those treasures during the Silent Auction. Always wanted to join these rockhounds? This is a great time to ring a dish to share and meet some fun, like-minded folks.
Birthday high-fives go out this week to Mary Ellen Fernandez, Ed Baughan, Greg Wright, Colleen Jones-Lucas, Vicki Daly Redholtz, Pat McDonald Fountain, Amanda Mayeda, Tracee Schraeder, Mark Johnson, Lynda Harrold, Keeshawn Andrew, Helen Evans-Simon, Erna Guy, Celeste Schmicker, Brad Smith, and our granddaughter Kanna Smith! If you (or a friend or family member) have a birthday you'd like mentioned here, send details to [email protected] and we'll be happy to post it!